WHAT MAKES THE NERO TX ONE OF THE BEST SUITS EVER
WHY IS THE NEROTX THE SUIT FOR YOU?
The blueseventy neroTX tech suit is a FINA-approved competitive swimsuit. The team at blueseventy research tirelessly to push design limits and help swimmers go faster!
Featuring:
Fabricated from Poluamide (70%) and Elastan (30%).
Welded seams using ultrasonic technology, further reducing potential drag associated with traditional stitching.
TX Diaphanous fabric is super hydrophobic, repels water instantly while being very tight-fitting.
Available in both mens jammers and women's knee skins.
The result is a suit that transforms the body into a streamlined, water-repellent shell.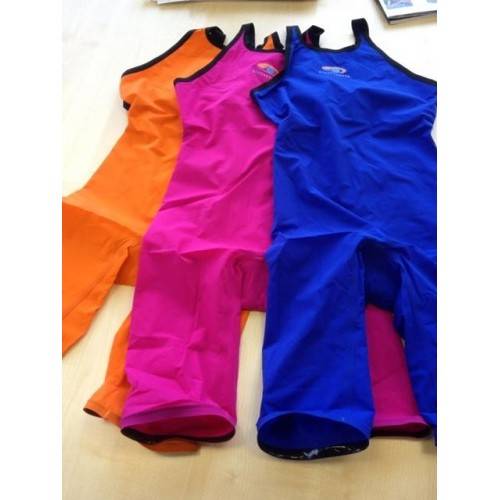 COMPRESSION IN THE NEROTX
Compression in the blueseventy neroTX suits is effective in multiple ways.
Improving circulation, helping to flush lactic acid, inflammatory cells and metabolic waste faster away from the muscles.
Streamlining you in the water by sculpting your body shape and encouraging muscle engagement, the suit helps you move through the water faster with less drag..
Generally, an increase in swim performance may be achieved through two key areas, either improvement in  power and strength through the water or drag reduction.  Studies show that a reduction in drag by 5% results in the same benefit as improving power by 30%.
Wearing a blueseventy neroTX has an immediate drag reduction benefit!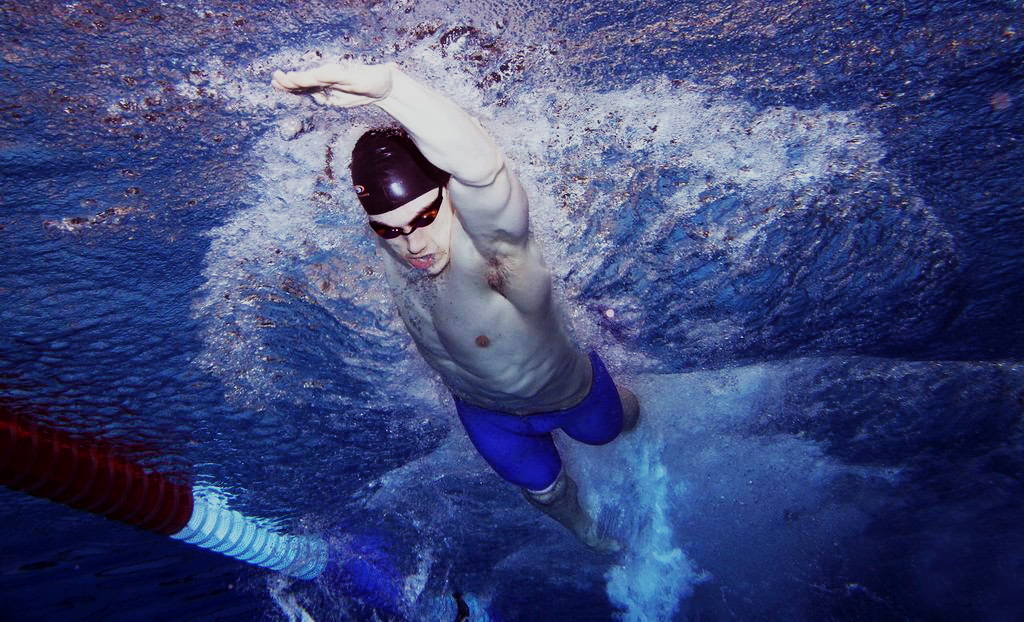 Hydrophobic fabric - a vital component in Tech Suits
Repelling instead of absorbing water reduces drag.  Consider how your normal training suit is considerably heavier after its wet.  (Think about the wet soppy mess they make in your swim bag after training!). 
The blueseventy neroTX uses a leading hydrophobic (water repellent) fabric to slide through the water.  The air bubbles that can be observed in the image below are a demonstration of how the water beads off the surface, reducing drag and increasing glide.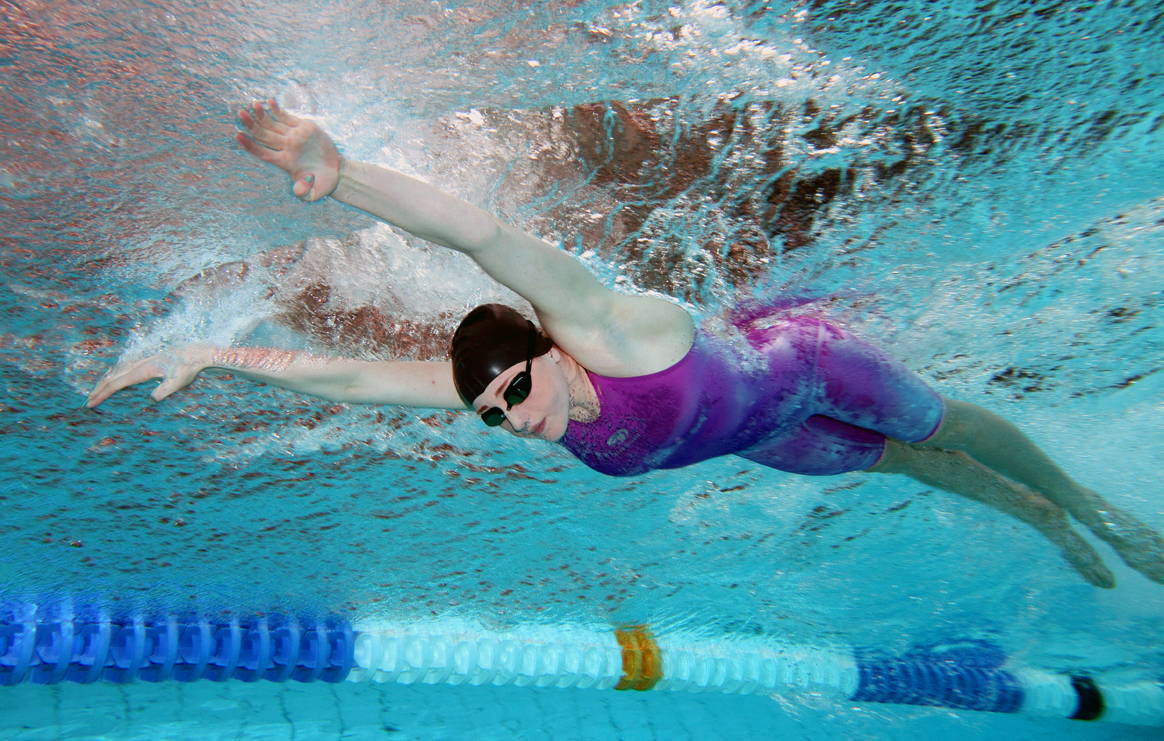 The Psychological Edge of a neroTX
Compression created by the NEROTX gives you amazing feeling in the water. From the first dive, you feel slimmer, smoother, stronger, and faster in the water.  Feeling positive gives you a mental edge - feel great, perform better!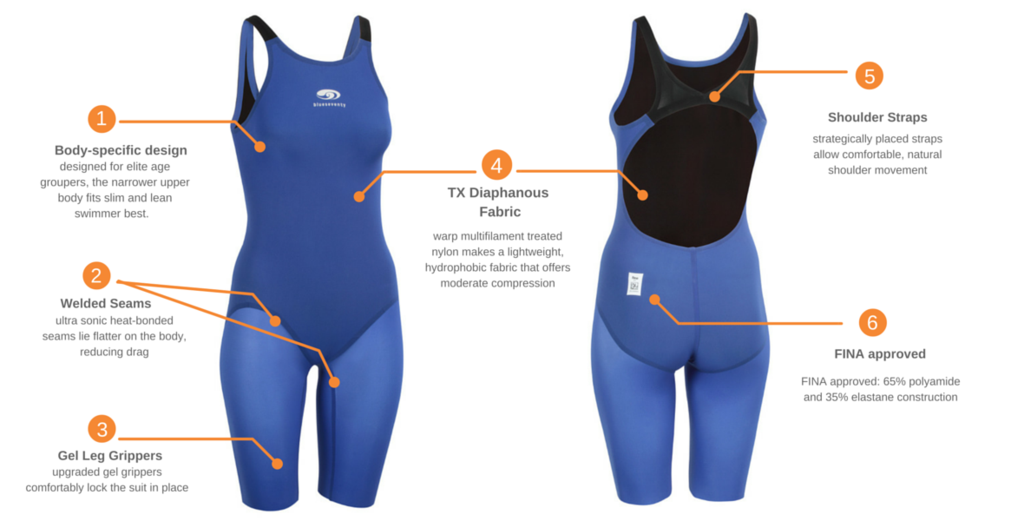 ---